Visit Us
Commencing Tuesday 1 February 2022 we will be open by appointment only on Tuesdays. Appointments at other times may be arranged.
Protecting the health of our volunteers and visitors is our top priority. Masks must be worn indoors, and visitors aged 16 years and over must be fully vaccinated against COVID-19 or have a valid medical exemption.
Please email for an appointment.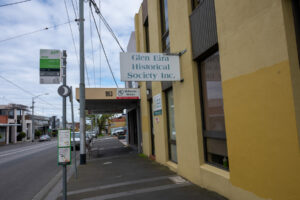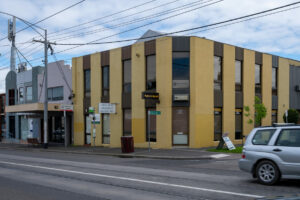 Our Collection
We have the largest and most comprehensive collection of material relating to the history of Glen Eira. Our collection is a valuable resource for those researching the history of their house and suburb, for family historians, students and other researchers. Some of our collection can viewed via the Victorian Collections link below.
For research enquiries contact us any time. Email is best but you can also leave a phone message.
About Us
Founded in 1972 the Caulfield Historical Society's early work led to significant buildings such as Myoora, Halstead and Lirrewa gaining heritage protection at a time when many historic buildings were under threat of demolition.
In 1994, the City of Caulfield merged with the northern part of the City of Moorabbin and became the new City of Glen Eira. Some years later the Caulfield Historical Society changed its name to the Glen Eira Historical Society, to reflect the whole municipality of Glen Eira. View Map
New to our collection We recently received some programs and photos of The Murrumbeena Musical and...